at the ripe age of 13, i watched my first anime, not knowing that it would define the rest of my life and ruin my brain... and my wallet, and social life.
it's been all but 4 years since i've began watching anime as a hobby, the first exposure to it being the simple things like pokemon and dragon ball. but when i first began watching and realizing what i was watching was one fateful night on toonami watching attack on titan..... a wonderful thing to show a 13 year old developing brain. however, anime and manga really isn't as drastically horrible as i'm making it sound haha, i really love it honestly. it's an art, and i've always been a sucker for art. and it's just a good way to escape, get away from the real world for a little.
now i spend all my money on manga and figures, so i can say my obsession is definitely back.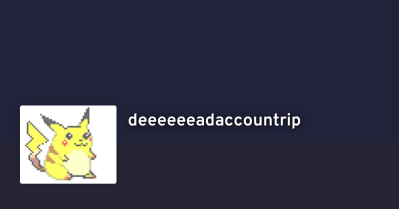 06/09/21
no more death note!
finished death note yesterday, and honestly the ending was sad?! i somehow managed to feel bad for light yagami even though he was a vicious god-complex having mass murderer. no spoilers though, you have to find out the ending yourself ;)
overall:
animation:85 (it had some BAD moments)
story:100
pacing:90 (some people say the ending was too long, i personally thought it was fine.)
total review score: 90/100
and to think i was actually thinking about dropping death note D:! now im planning on buying the manga HAHA

06/07/21
nichijou collected!
i just got my hands on the final two volumes i needed of nichijou, 9 and 10! this is my first manga that i've started collecting, And the first full series i've ever owned! i'm excited to keep collecting and reading more works. i think next i'm going for the neon genesis evangelion series \(O_O)/


05/10/21
hotarubi no mori e
tonight i watched "into the forest of fireflies" i've had it on my planning and i was bored so i decided to watch it since it was only 45 minutes long.
and for it being only 45 minutes i cried a whole damn lot. it was such a heartwarming and wholesome story, with the sprinkle of tragic upbringing. absolutely stunning visuals and soundtrack brains base did a fantastic job of adapting a gorgeous story. absolute 4.5/5 my only complaint is i wish it was longer so i could cry about it even more. please watch this!!!!